Challenge
Twitter wanted to celebrate and reward people creating quality conversations on the platform, while cutting through the media noise on Valentine's Day.
Strategy
Twitter dating culture is raw, honest and hilarious. You learn far more from this reality than 'dating tips' in magazines.
Idea
Take tweets into the real world through tube takeovers, a Covent Garden pop-up, and video - and hijack Valentines Day with the hilarity, reality and diversity of dating and love.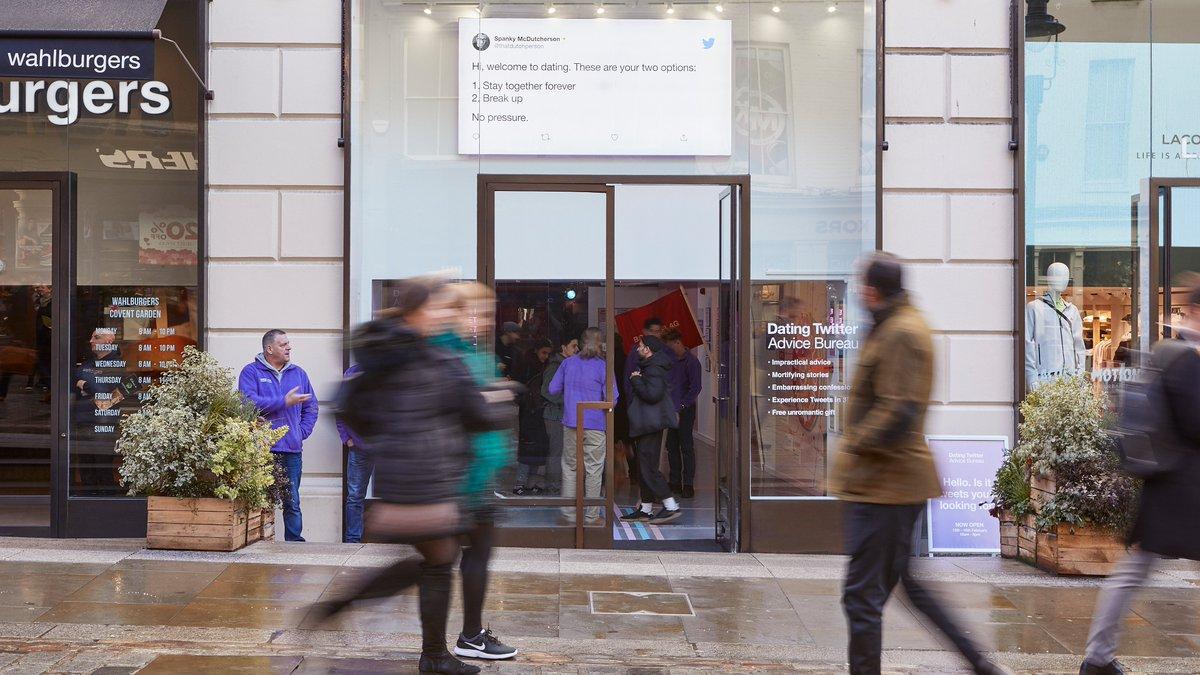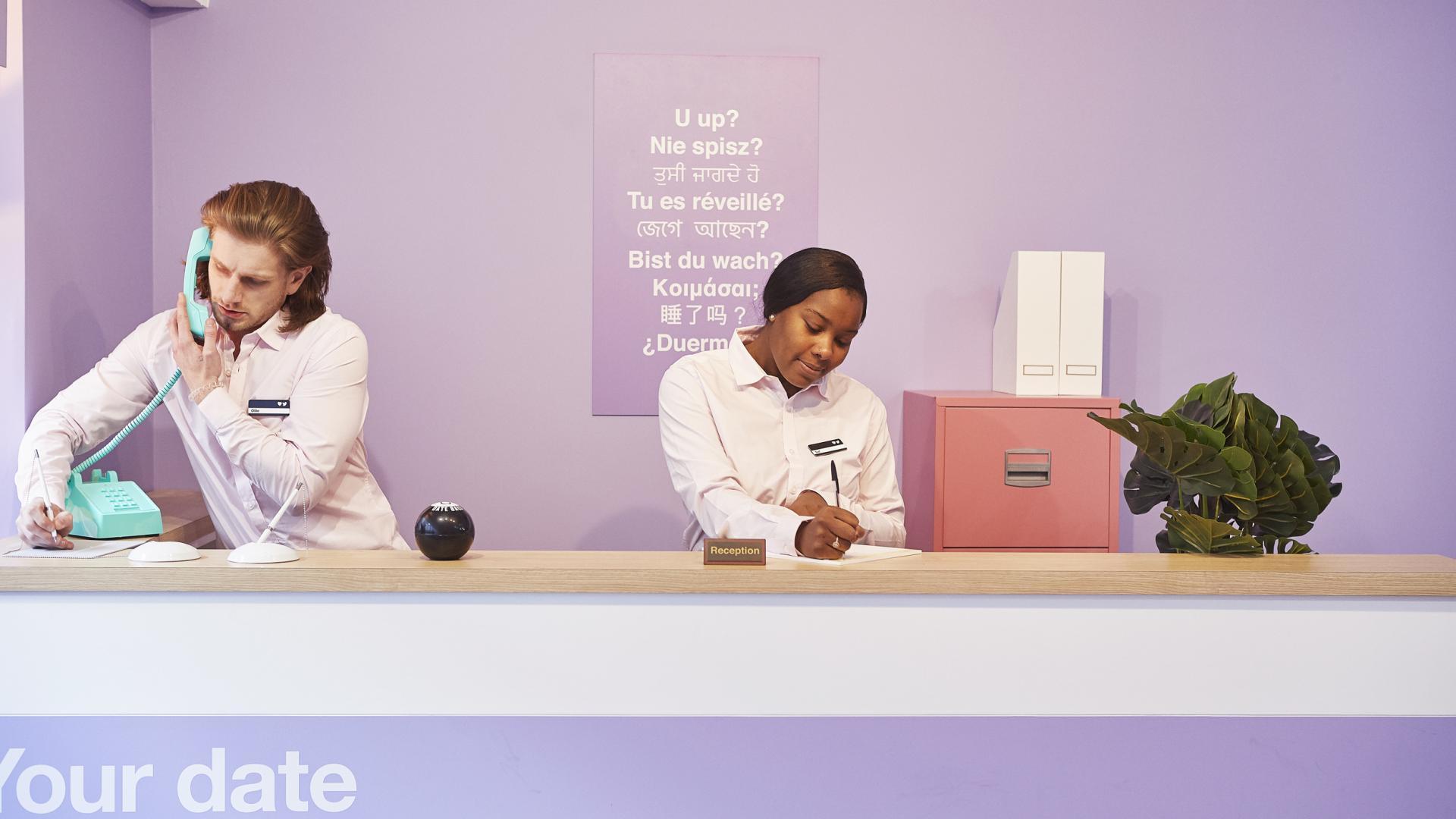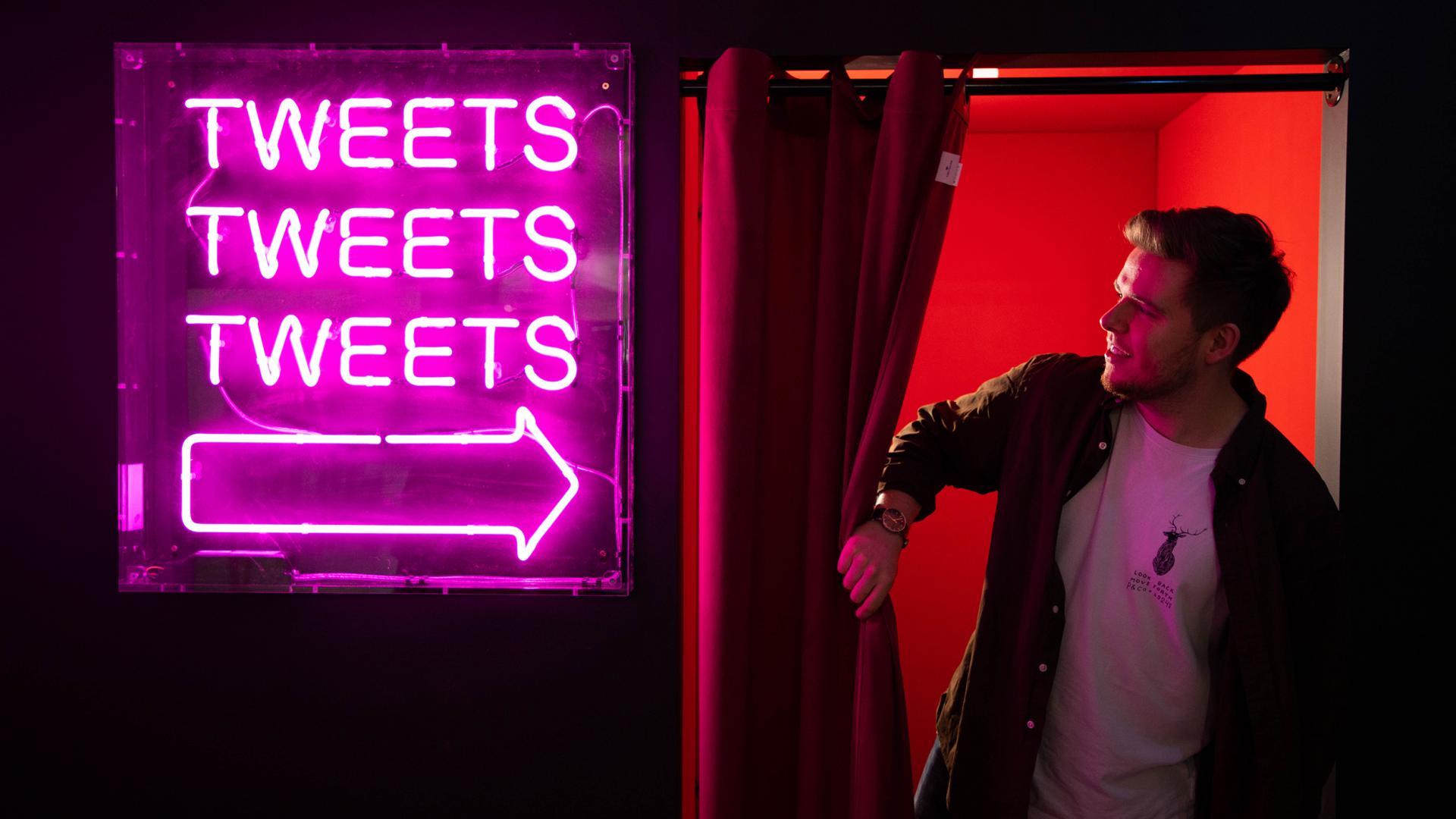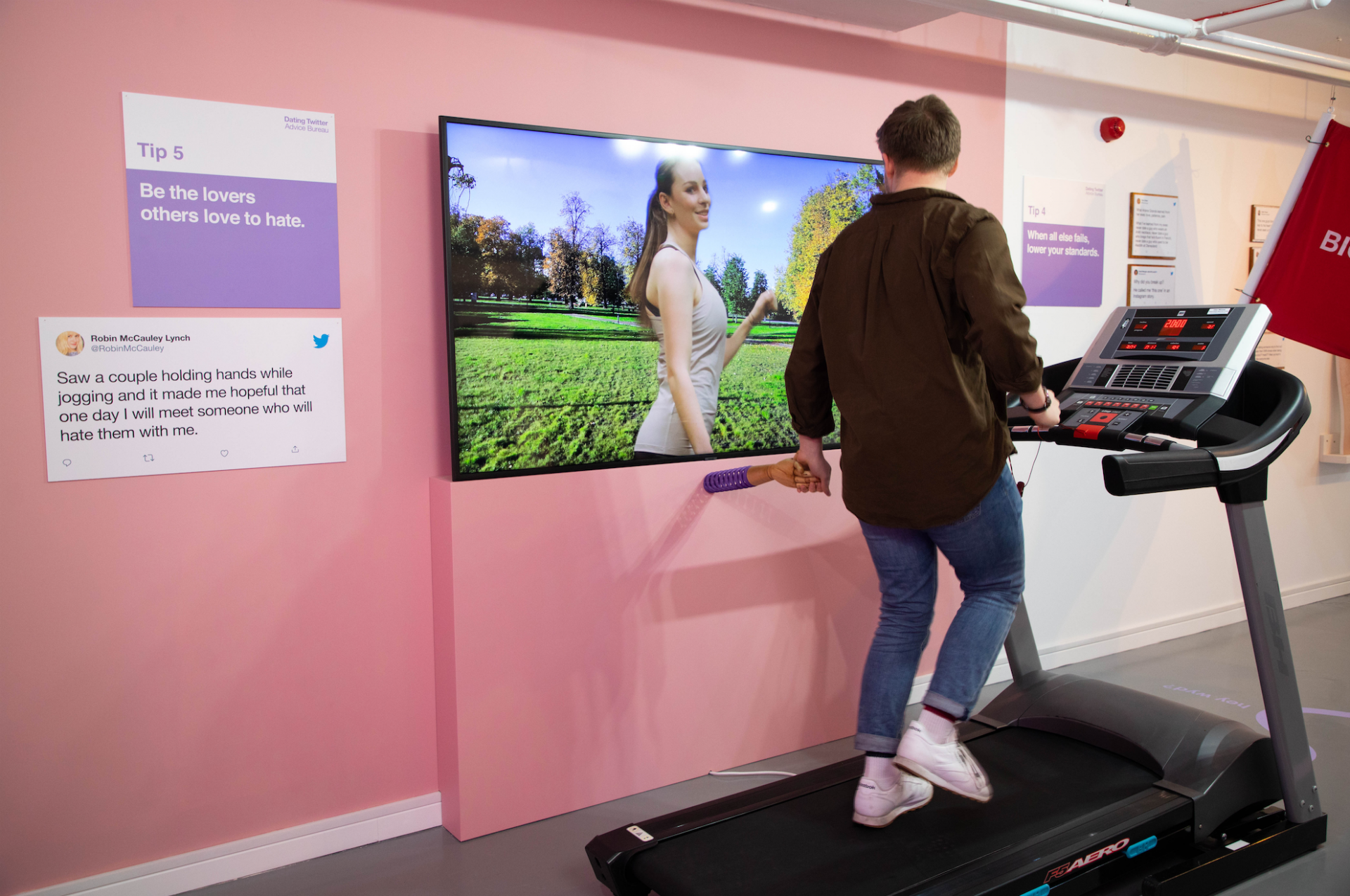 Experiential
The #DatingTwitter Advice Bureau popped up in Covent Garden, bringing over 180 tweets to life. Open for four days over Valentines Day weekend, it offered up unhelpful dating tips, mortifying stories and interactive installations to the love-seeking public.

 

Video
"Helpful" content from the Bureau starring comedian Phil Wang, who brought dating advice to life in romantic green-screened locations.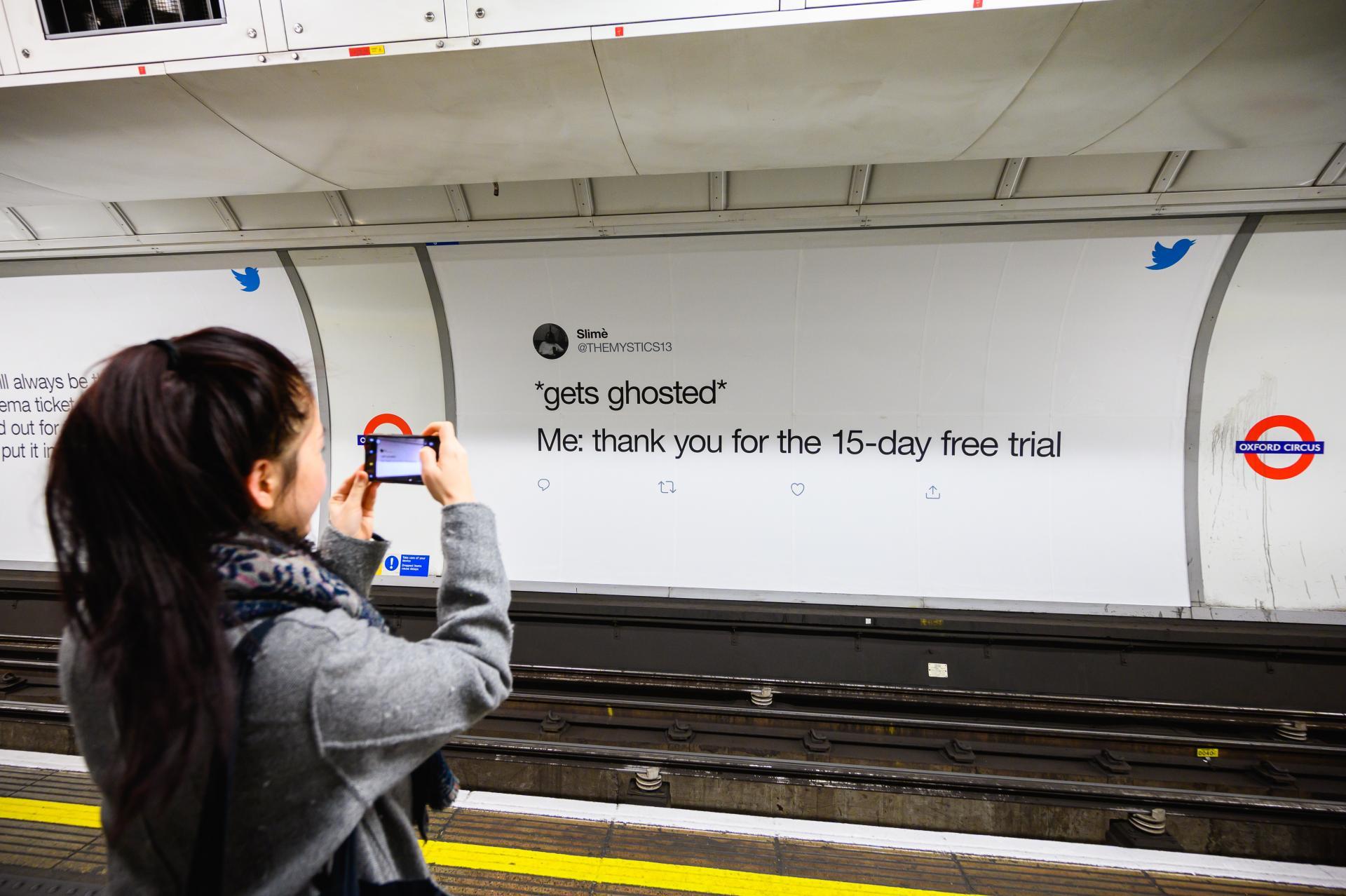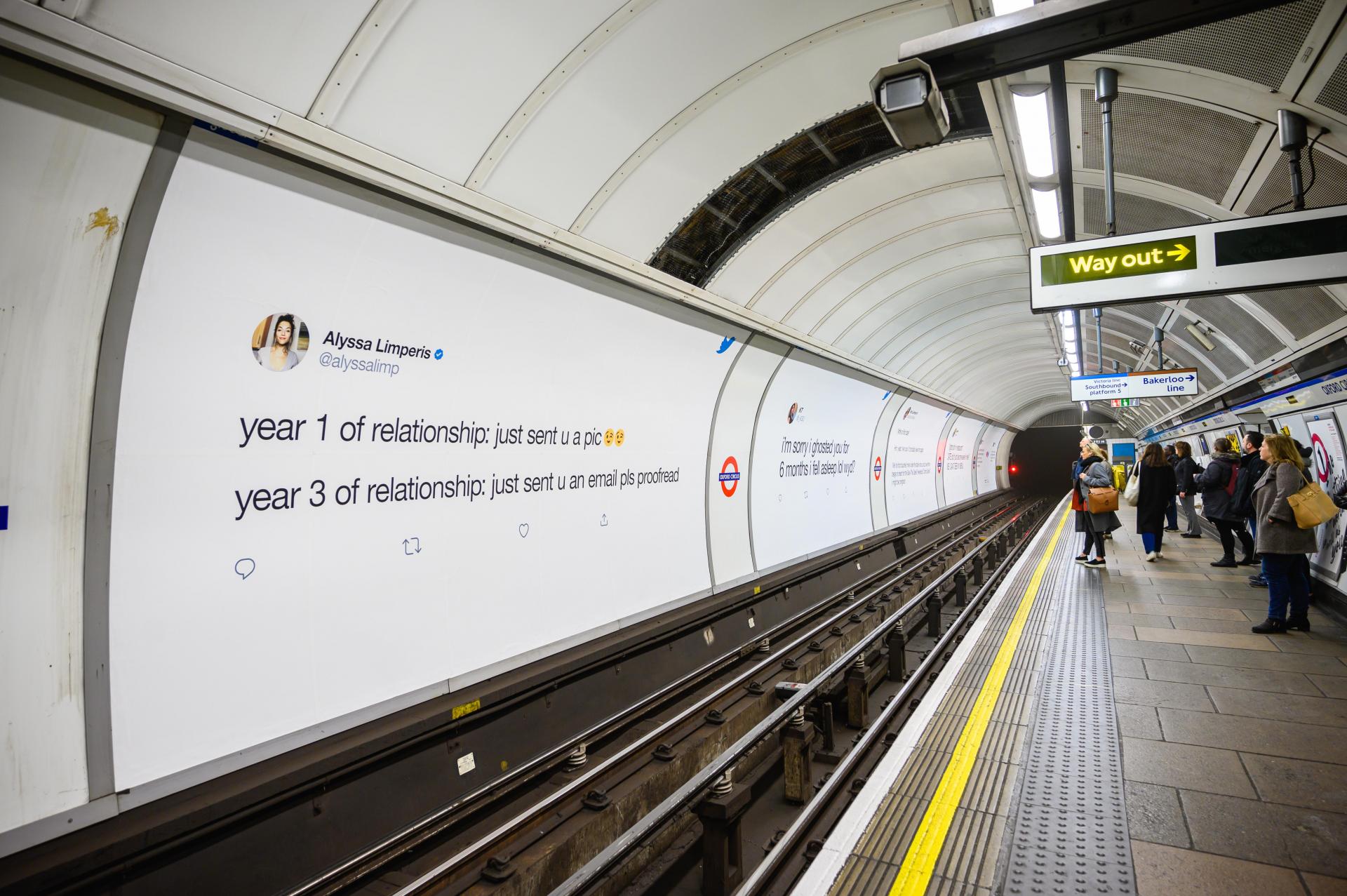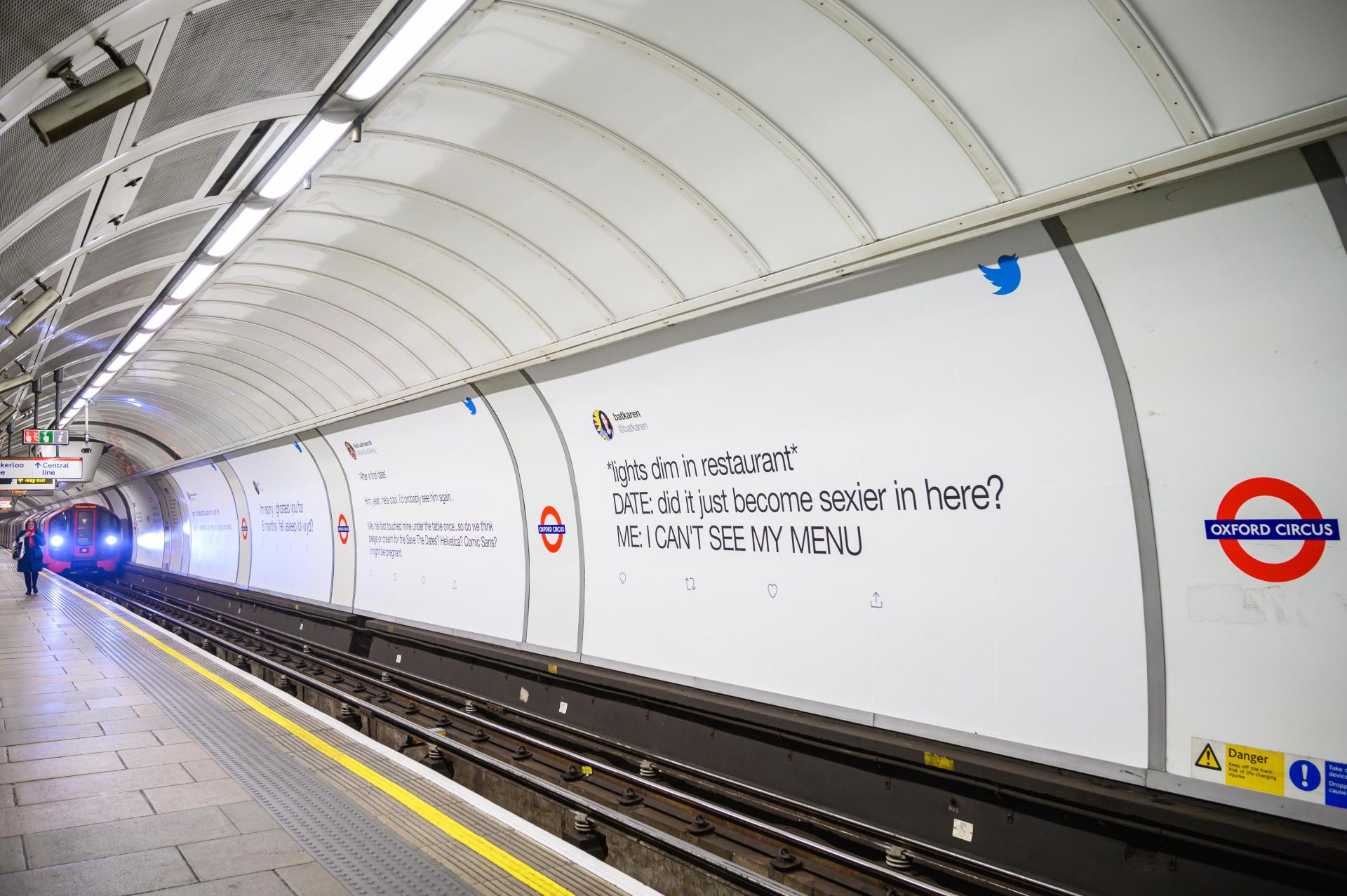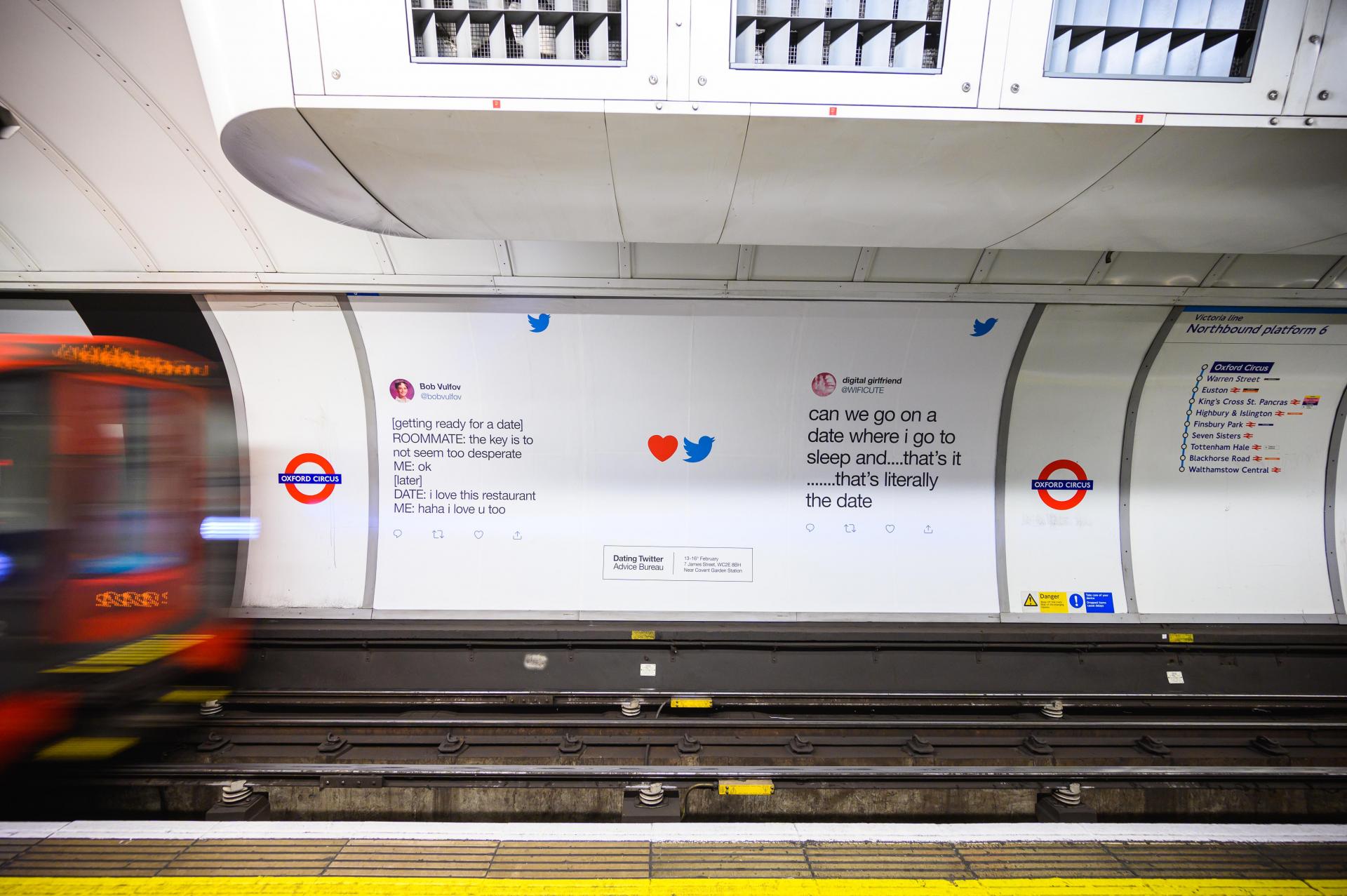 Tube Takeovers
An epic OOH takeover across four London tube stations (and US subway stations) promoted intersectional inclusivity for all kinds of lovers (and single people) this year.
4000+
visitors to the Advice Bureau
19 Million
reached via UK press coverage
LOVE THESE!  they've made me laugh all week as I waited, had to to walk all the way along to read them all! #HappyValentinesDay2020 #relatable #DatingTwitter 
@ItsCherylHughes
The sickest and funniest pop up ever, with free merch  #datingtwitter 
@laurenrxse

@Twitter has won #ValentinesDay
 
@Dan_Onward

An antidote to boke-worthy Valentine's customs
The Drum